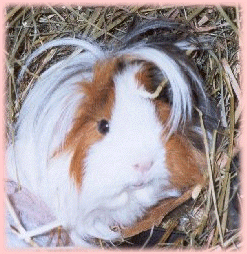 our pet dillon is a guinea pig. he likes to eat carrots and alphalfa hay and broccoli and romaine lettuce. he squeaks and runs around his cage when he hears someone move a baggy around in the kitchen. we just found out that he really likes strawberries. every three months mommy gives him a bath and a haircut so that he smells really nice.
lately dillon has gotten into the habit of crawling out of his cage (which we leave open on top) and into the bag of hay that mommy leaves next to the cage. we come into the basement to find the piggy missing and wait to hear the paper bag rustling and there he is! mommy needs to stop leaving the bag of hay next to the cage. she gets the hay from her horse dax, whatever is leftover in her horse trailer after taking him out on the road. dax's "leftover" hay is usually enough to last dillon for two months or so.
this year both elaine and grace have done a lot of horseback riding with mom. elaine has been in riding lessons at a stable near home every thursday night and she has been doing very well. she is cantering and jumping. mommy took her out on sugar for a trail ride while mommy rode dax and elaine fell off. whoops! that's two! mommy took grace out on sugar for a trail ride and this time mommy did not ride so fast. grace did not fall off. this is probably for the best since grace is not in riding lessons yet.