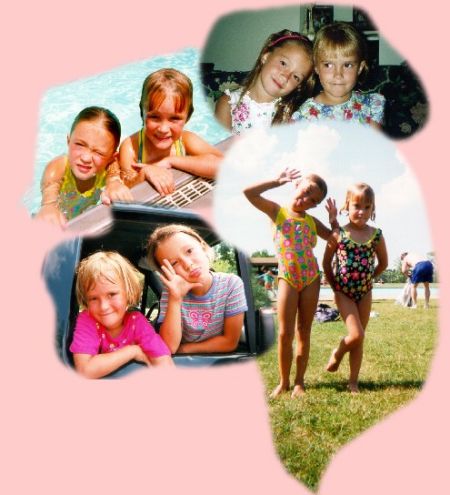 elaine & grace
hi! we're elaine and grace. we live in chicago. this is our web site. elaine is seven years old, with an eighth birthday coming up in december 2000 and grace will become six years old in september 2000. in june elaine will graduate from first grade, grace will graduate from nursery school and both of them will attend summer camp full time in des plaines.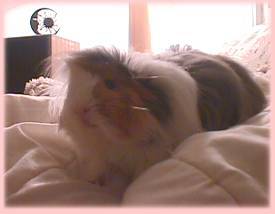 our new pet dillon is doing great. he is a guinea pig. he likes to eat carrots and alphalfa hay and broccoli and romaine lettuce. he squeaks and runs around his cage when he hears someone move a baggy around in the kitchen. today he got to be outside on the grass for hours. he loves that.
in march mom and michael got married. we got to be flower girls in the wedding. michael is really fun to play with. he took us fishing and to the mystic waters near our house. last summer we had our bikes at mom and michael's new house, it is really fun to ride up and down the street. visit our pictures from this summer and see how much fun we had!
this year our dad's "grace" restaurant opened to rave reviews. now he is getting ready to open restaurant called elaine in naperville.
elaine & grace's stuff