prowicz family water garden (pond)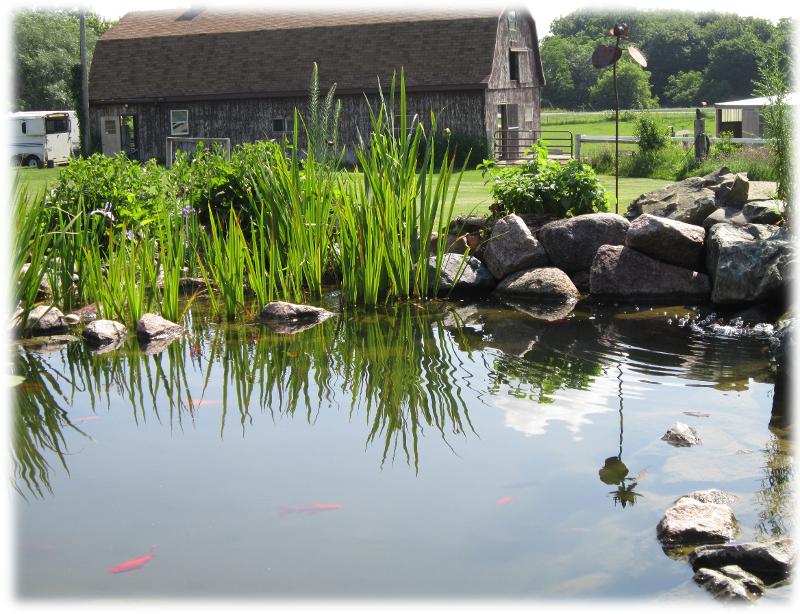 our pond at prairie corner farm, near Elgin IL in early july 2013.
we moved to our current property near elgin, illinois in mid 2005 and had a new pond built here, using the same design as our pond in des plaines (and the same pond builder.)
the pond has been sadly neglected and not maintained for most of that time, but we recently revived our love of water gardening and this web site.
enjoy the photos of our pond - most links lead to our blog.