heather leaves for hungary july 1998
well my friend heather is leaving tommorrow morning for hungary. so what did we do to spend quality time together before she left? of course! we developed her and randy's web site. what else?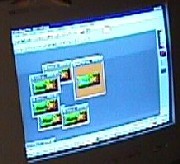 We spent about an hour on the site and two on the pictures and the buttons. Making the buttons was the best part of the project, by far. Heather is in love with those buttons.
Make sure you check out her new web site on The Ranch, at http://www.udonet.com/heathernhack/. And, note the cute little buttons on the bottom. Choice!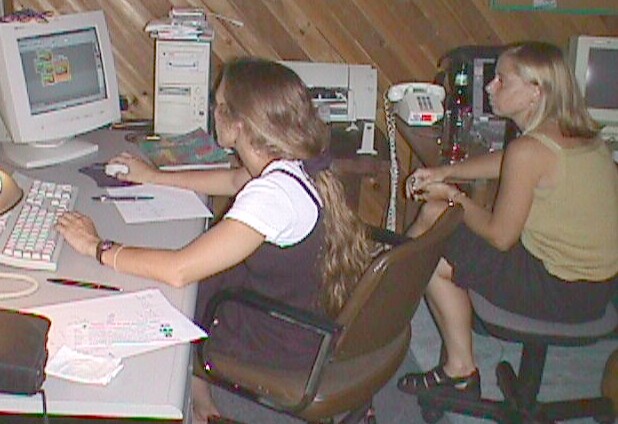 Meanwhile, Dave wandered around offering helpful suggestions and feeding us cheese, crackers and beer. As I smoked like a chimney (as I always do when I work on web sites; nasty habit) and drank enough to stop feeling guilty about not visiting Dax for the third day in a row (must be a record). As Heather huffed and puffed about the web site and how cool it was.
I'm glad I got to spend some time with her before she left. It was good.